No need to go and spend a fortune on special equipment that's going to sit in your store room most of the year, taking up space. Your school can hire out all the equipment you need to run a fantastic program safely. You can even hire the trailer too if you need to store it somewhere, or want to share the cost with another school.
Please Note: Equipment hire is only available to primary schools for the purpose of conducting a gymnastics program. We do not hire equipment out to the general public. School holiday programs are considered on a case by case basis.

Equipment hire is available as a full set only. We do not supply individual pieces of equipment.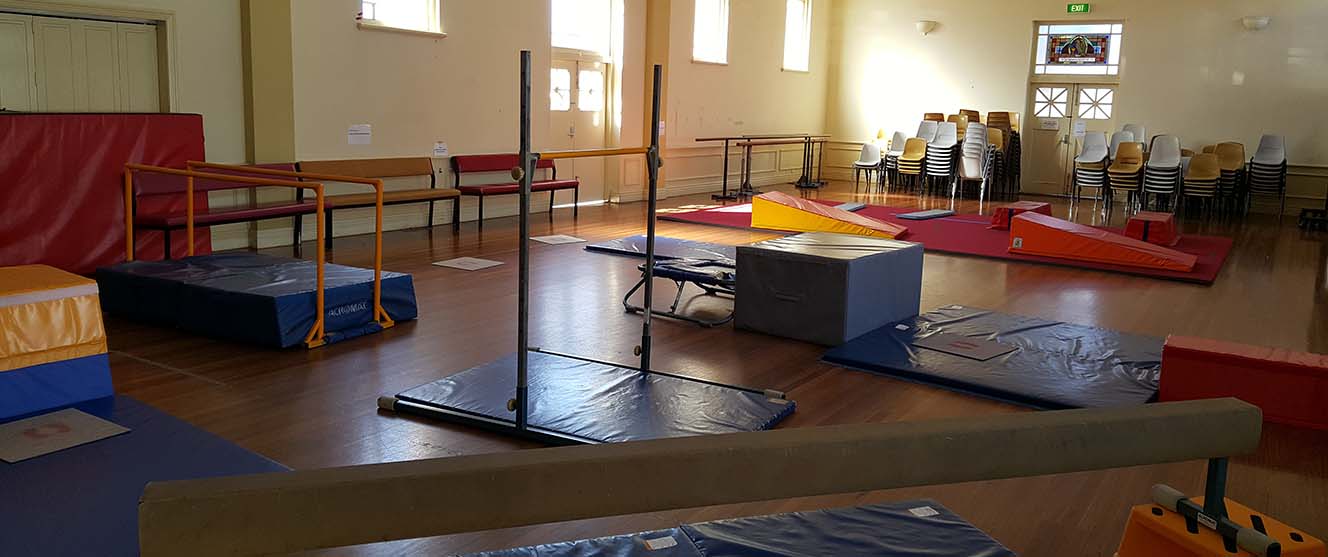 Wouldn't it be nice to have all this for your school's gymnastics sessions?
Do you want to run your own gymnastics program at your school, or want to add some new activities to the program you are running?
Wouldn't it be nice to have all the equipment you need, and not have to worry about storing it, maintaining it, and cleaning it?
From as little as $ 120 per day (excluding GST), your school can have all this and more!
Standard Hire Set includes:
2x Floor Strips
3x Red Vault pieces
1x Yellow Vault piece
2x Blue Vault pieces
2x Mini Trampolines
7x Scattermats
2x Wedges
1x Parallel Bars
1x Horizontal Bar
1x Balance Beam
1x Supersoft mat (Crashmat)
1x Springboard
You also get:
Free 6 months access to all our online resources.

Lesson plans with video demonstrations.
Worksheets / Portfolio tasks.
Printable participation certificates.
"How To" articles.

Printed lesson plans.
Laminated prompt cards.
Additional apparatus including...

Scooter boards.
Bean Bags.
Hoops.
Note: Exact contents of equipment set may be varied slightly at the discretion of our retail partners.