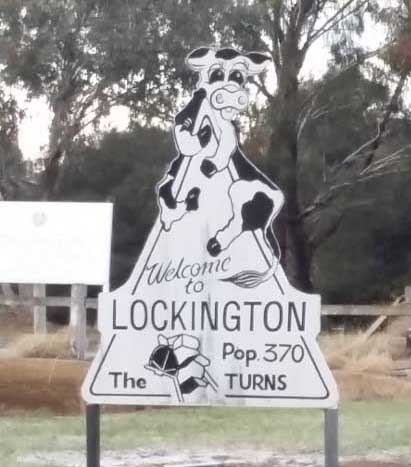 Having spent most of my teenage years in regional Victoria, getting back out there has always been something that I would like to do someday.
Under a previous administration as franchise we would occasionally get an enquiry from a country school, but the excessive franchise fees that we had to pay made it virtually impossible to make the trip feasible. Of course we had to charge extra for fuel and accommodation, but we then virtually had to double that amount to cover the additional franchise fees. Now we don't pay franchise fees, country schools are suddenly viable.
We got a call from a lovely lady in Echuca towards the start of Term 2, wanting a couple of 'fun days' for the whole school in the last week of the term. Luckily being an 11 week school term we just happened to have a few days spare. The very next day I got a phone call from Chrissy at Lockington Consolidated School. Chrissy's school had funding through sporting schools that they had to use by the end of term 2, and wanted to join onto the Echuca trip. The difference being, that Echuca East was a one off fun incursion for each class, whilst Lockington was a 4 week program, run over consecutive days.
Somehow, no matter how hard I try, for as long as I've been doing this I've always managed to end up teaching on my birthday. For the first year ever, I had managed to avoid this day up till now. Both schools were going to fit nicely into the last couple of weeks of Term 2, but that would mean sacrificing my day off, but not only that, it would also mean that I would be away from my wife and nearly three year old son on my birthday. Was it worth it? As much as I missed them, I think I can definitely say that it was. I don't think that I've ever taught at a more friendly school on my birthday.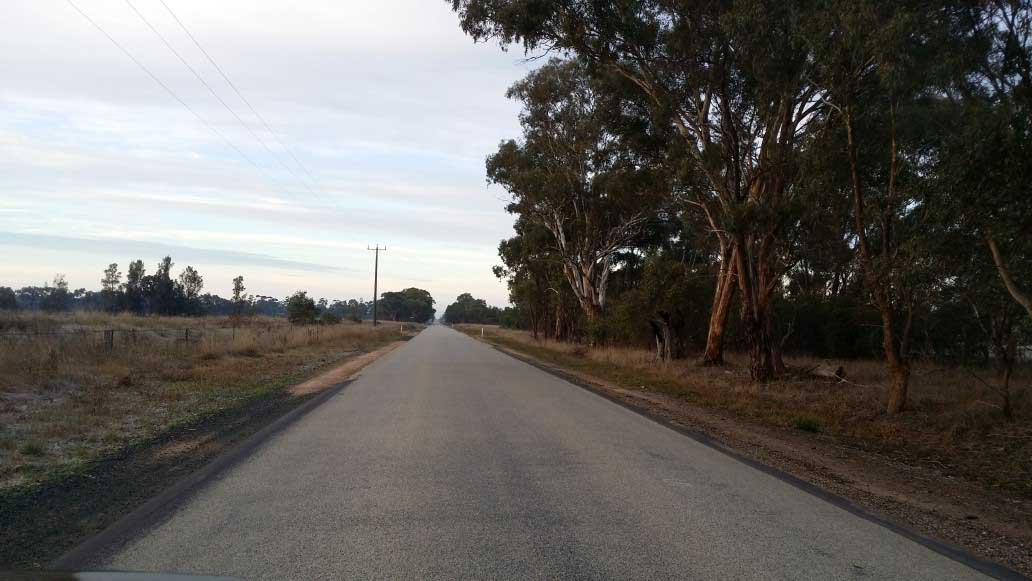 Finally, after everything was organized, the day arrived. It was a crazy week 10 of term. Monday was the last day teaching near the airport (about a 1.5hr drive), Tuesday I was teaching about 30min from home, then Tuesday night after dinner I set off for Echuca. Wednesday and Thursday I was in Lockington, then straight after finishing on Thursday it was back to Melbourne to teach on Friday. The following week was a bit easier, everything was in the Echuca area, no mad driving backwards and forwards to Melbourne.
If you ever happen to be driving through the country at night, take a moment to pull over to the side of the road in the middle of nowhere. Turn the lights off, and look at the sky. I've lived in Melbourne for so long I had forgotten just how magnificent the view of the stars is at night time. When you live in the country you tend to take it for granted, when you move to the city you don't really even notice it, but when you go back (well, I think it's well worth taking the two minutes to stop and have a look at the heavens). Unfortunately, I think I was a bit too far north to see the Aurora Australis that was putting on a show at the same time.
Oh how nice it was driving to work in the morning without having to worry about traffic. In the picture you can see the road into Lockington. This was the road to work for the time I spent at the school. Basically, there are four 'main' roads into Lockington (the picture above is one of them). A lot of the kids get to school via the bus, with one bus going along each road.
Accommodation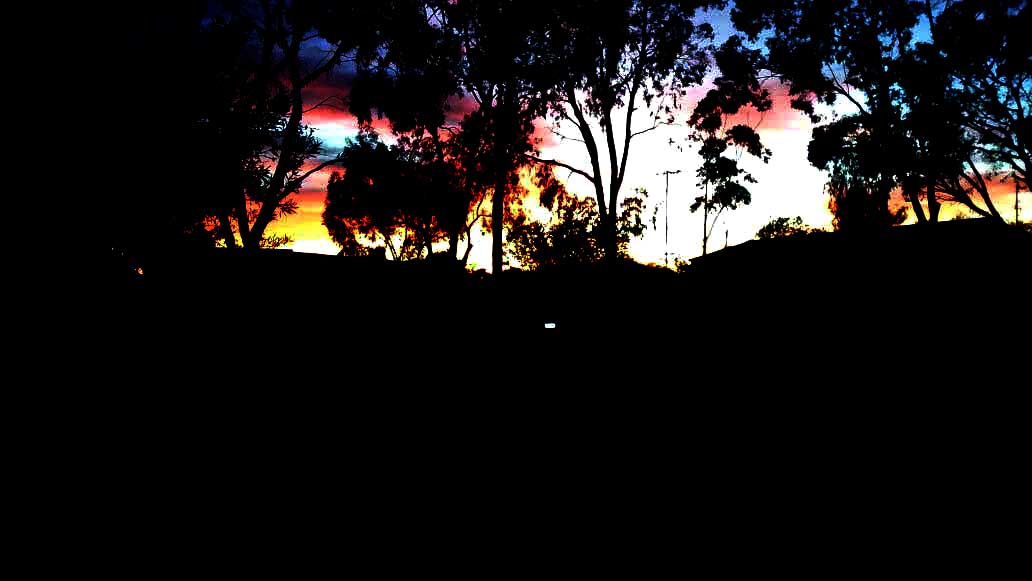 Whilst in Echuca I actually stayed over the border in Moama (NSW). Accommodation was about $100 cheaper on average per night, but apparently the traffic over the bridge was heavy. Well, I think I counted about 10 cars max at time on that bridge every time I drove over it, 50 kph (the speed limit) in my book is not 'heavy traffic'. I guess when you have to deal with the Monash Freeway on virtually a daily basis your perspective might become a little skewed. To the locals, the bridge traffic was bad.
On the first morning up there unfortunately the weather was fairly average, but on most days I woke up to the view above out the cabin window. Unfortunately my phone camera doesn't really do it justice. Simple things like hearing the kookaburras singing in the trees, and watching the kangaroos jump around the caravan park where I stayed, I'm sure locals would take for granted and not give it a second thought. To someone who used to live in regional Victoria and moved to the city, returning to this was a reminder of some of the sacrifices I made when I made that choice as a teenager without even a second thought.
Normally when the family and myself go away we just book online and go. Normally through wotif.com or similar websites. This time I couldn't just do that. I had a 3M trailer on the back of the car, and needed to call first to make sure wherever I stayed had the parking space. So I did my research the best I could through the various websites, then jumped on the phone. I'm not sure how much extra these websites normally charge, but calling and speaking directly to the place yielded a saving of about $50 per night. A new thing I learnt about booking into accommodation – don't just blindly book online.
I stayed at 'A Shady River', Moama. The staff were very friendly, from the booking experience, and then also on the rare occasion that I had to drop into the office. The cabin that I stayed in was a good size, and had it's own hot water system. Good for a nice hot shower, for which the water pressure was also much better than some of the rubbish you normally get in a hotel / motel.
The park had a nice sized swimming pool, but given that it was the middle of winter I had no desire to try it out.
Cabins had good spacing between them, so the park was fairly quiet; and you could basically spend your time relatively undisturbed.
The only quirk that I found was the mobile phone reception. The first week I took a 3G antenna with me in case the reception was poor, but I had really good reception and didn't need it. The second week I forgot to take the antenna, and had virtually no signal. Who knows, maybe it was related to the solar activity and the resultant aurora australis, it was annoying none the less.
The cabin had a reasonable sized fridge, and some cooking facilities (stove / microwave / toaster). Woolworths was about a 5 minute drive away, and open late.
If you're staying in that area, I'd definitely recommend 'A Shady River', Moama. Friendly staff, nice facilities, open spaces, very reasonable price.
End of plug!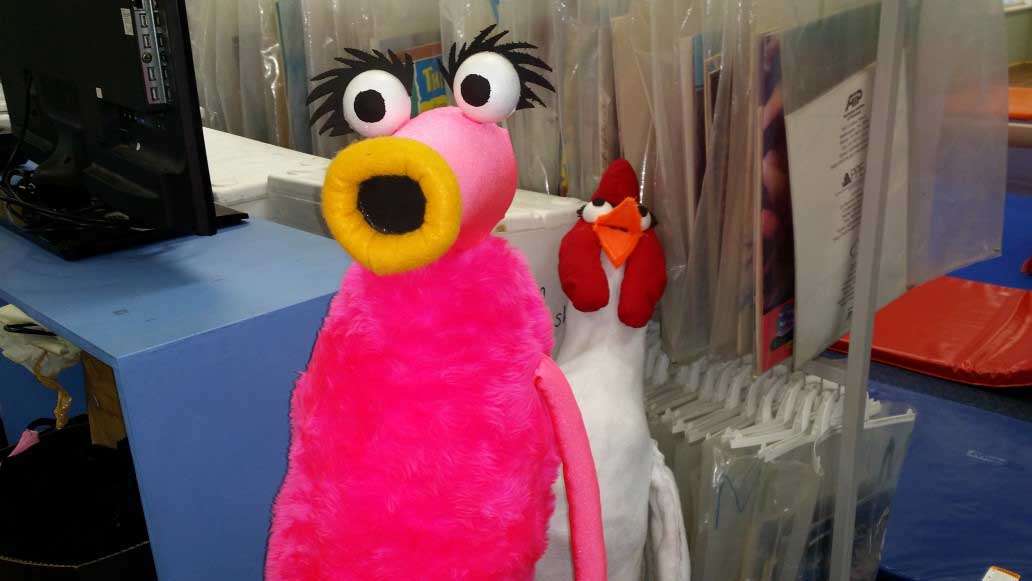 A bit random, but to the left is a photo of the strange creatures that greeted me in the school hall every day. I initially thought that they may be the school mascots, but curiosity finally got the better of me and I asked where they came from. Turns out they are from the school production last year, so I'm glad I didn't say what I thought they were.
Whilst on that note, a thankyou to Sean Irving (Media / Performing Arts teacher) for giving up / sharing the hall and his office with a school full of sweaty students for the week.
I guess the main thing that stood out was the size of the Grade 1 and 2 students. When you normally work in the suburbs 5 days a week, you get a (I guess subconscious is the right word) impression of the age / grade of a student by their appearance. It's hard to quantify, but you just know that that child is in grade 3/4. Well, I was wrong. What I thought was a class of grade 3 and 4 was actually grade 1 and 2. It became obvious fairly quickly, and it was easy enough to adapt.
I don't know if it was the clear country air, or the water supply, or the fact that these kids are active (more on that later), but they were a good head taller than their counterparts in the city. By grade 6 they looked about the same as city kids though, so maybe with the fresh air they just hit that growth spurt a little earlier.
It was nice to work in a school where the students have manners, the simple things like 'please' and 'thank-you'. In the city you seem to constantly remind children of these basic two words, but in the country they seem to still be brought up with manners as part of their vocabulary. I don't think the school had to enforce it; it was just the way that people spoke.
You would see the same thing walking down the street. In the city when you pass someone people tend to look down, or sideways to avoid eye contact, whilst in the country it is not unusual to say hi to someone as you pass them, or give a friendly nod.
What is striking is the background of the 140 students at Lockington. A lot of the students live on farms and catch the bus in to school. There are four main roads into Lockington, and a bus for each road. It is not unusual for students in Prep (Foundation) to go home and ride their motorbike around the paddocks (I think one prep student had four motorbikes).
These kids for the most part don't go home to sit in front of the iPad / Television / Computer Screen, they go home and actually engage in unstructured free play! These kids actually have backyards to play in, they get outside and they get dirty. What does that teach them? Creativity, Co-ordination, but mostly – Resilience! Tripping over something or bumping into someone does not end in a waterfall of tears or ice-packs to make it feel better, they just get up and keep going!
The Australian Sports Commission Sporting Schools funding gave these students the opportunity to experience gymnastics for the first time. My impression was that they challenged themselves and all thoroughly enjoyed themselves. It also gave me the opportunity to once again work in regional / provincial Victoria, and reminded me of what I gave up to move to the city.
Thankyou once again Lockington Consolidated School for the privilege of working with you and your wonderful staff and students for a small part of the year. In the words of one of your grade 1 / 2 students at the end of the program "I'll miss you". Hopefully I'll see you again…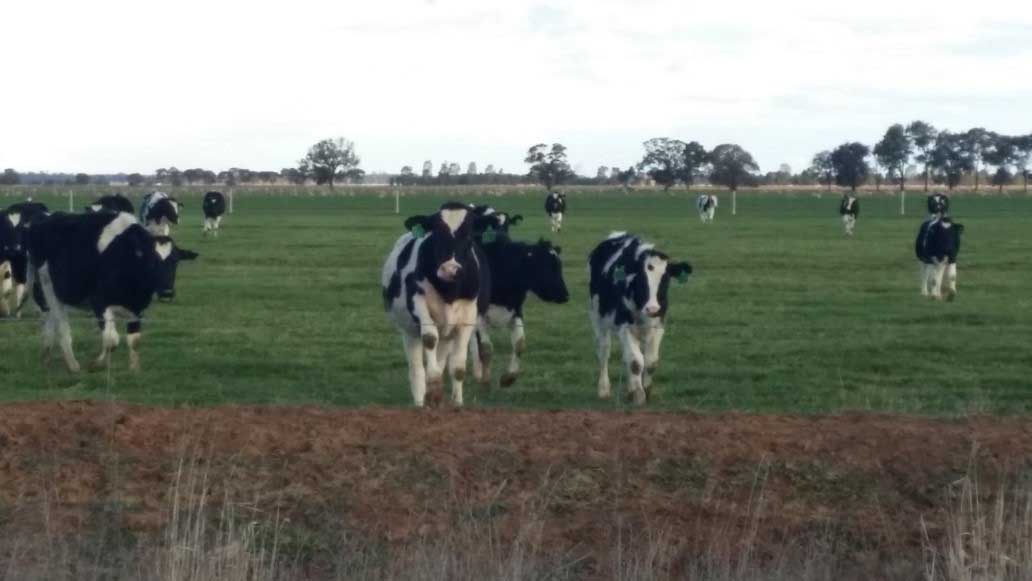 Author: Gary Black, 14-Jul-2016